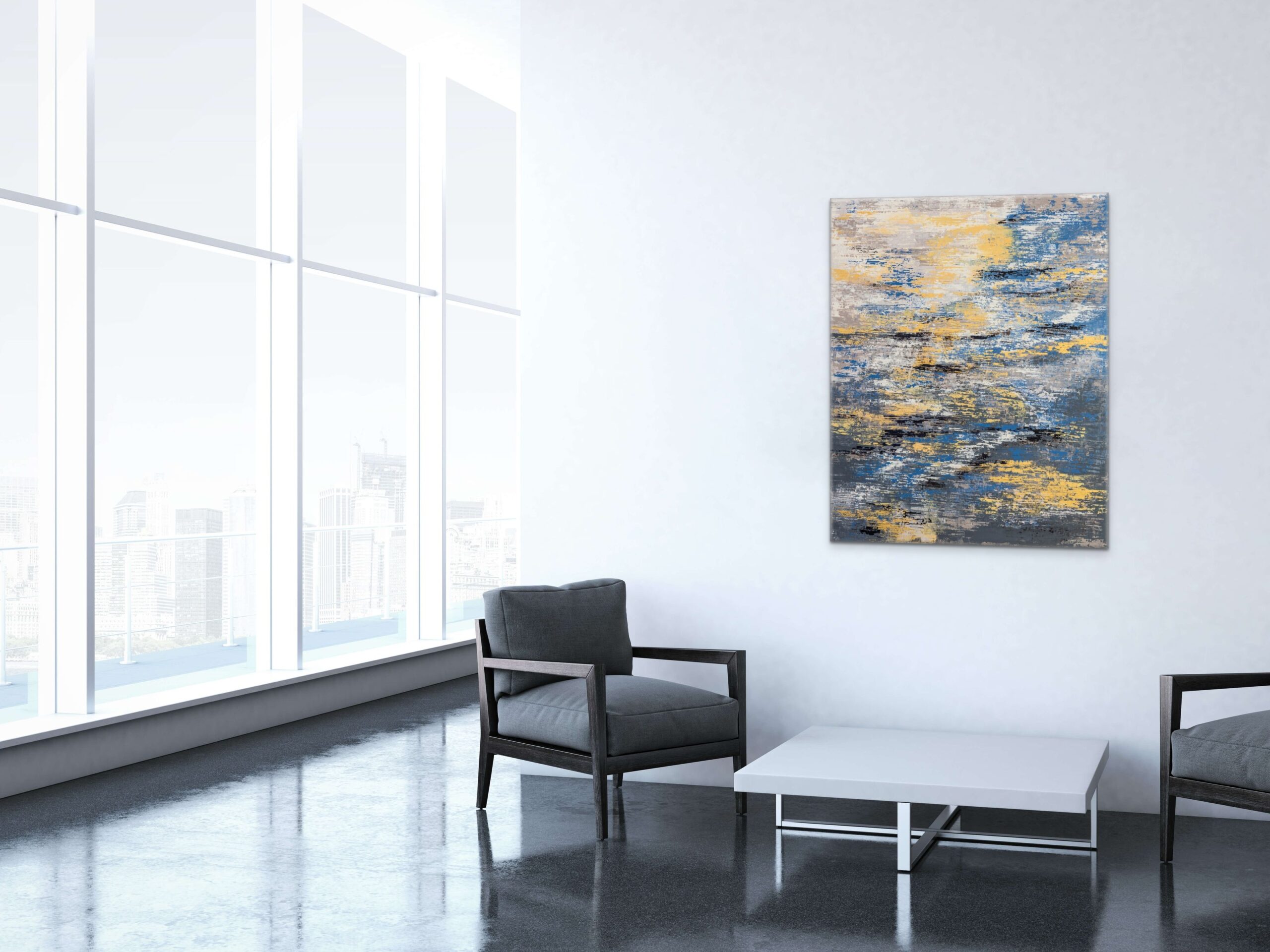 Double click for larger view
Bodensee XIII
Nadia Heitmar
Acrylic on canvas
100 x 120 cm
Sales price: 3'900 CHF
Rental price: 117 CHF per month
Excluding VAT
ABOUT THE ARTIST
Nadia Heitmar
This Swiss artist with Italian roots succeeds repeatedly in finding her own visual language and therefore creates self-contained compositions without parallel. Her work has been shown at a large number of exhibitions and art fairs at both a national and international level. At these times her work captivated visitors by an exquisite and succinct pictorial language, by a conspicuous multiplicity of creative options in artistic means of expression, in the selection of colours and in the masterly handling of materials. Nadia Heitmar's expressions of her themes are spontaneous, intuitive and express a remarkable but mysterious power.
However, her seemingly playful manipulation of ideas, material and execution give her work a completely personal signature.
Nadia Heitmar is member of International Art Associations in Innsbruck/Austria and in Küsnacht/Switzerland.