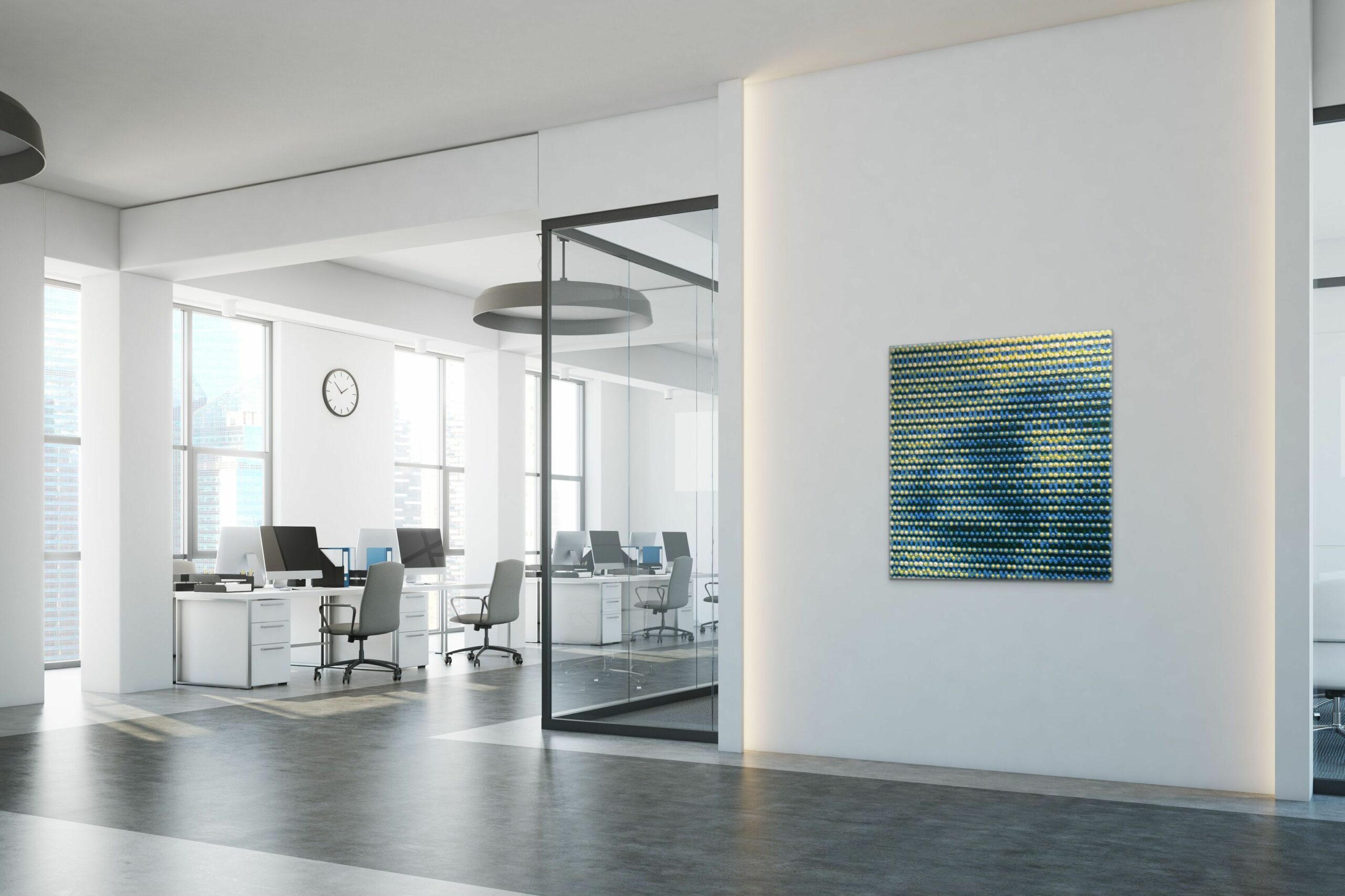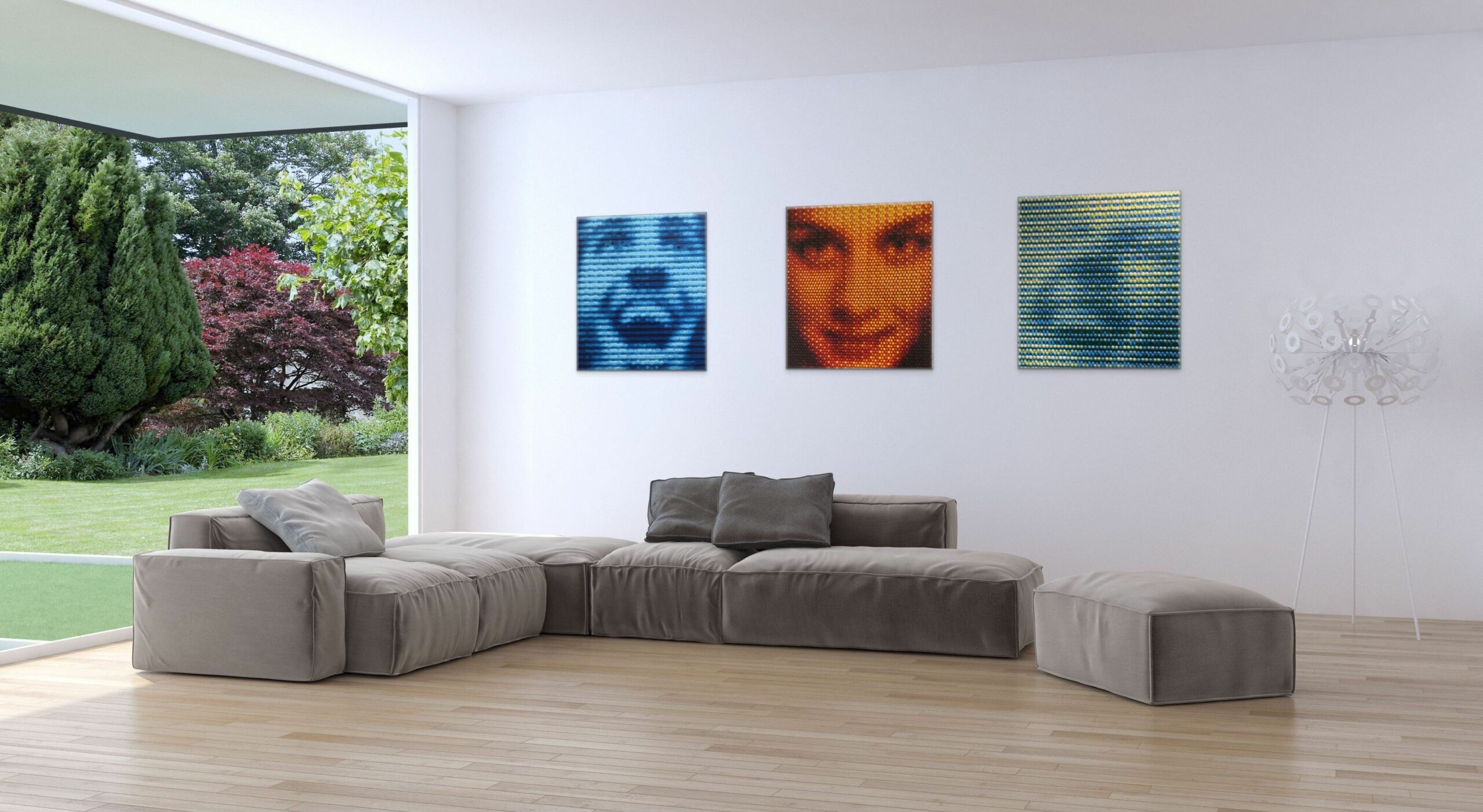 Double click for larger view
Untitled III
Gavin Rain
Acrylic on canvas
100 x 100 cm
Sales price: 3100 CHF
Rental price: 63 CHF per month
Excluding VAT

AN INTERVIEW WITH THE ARTIST
Gavin Rain
Could your tell us about yourself?
I'm from Cape Town. I studied Art and Neuropsychology at the University of Cape Town in the 80s and 90s. I started with pointillism around 2003/2004 but I've been painting all my life. My influences are Seurat (obviously), Russian avant garde art of the 1900s and a whole host of architects – I planned to study architecture at an earlier stage of my life to try and marry my two interests: art and mathematics.
How do you work?
Very slowly. There are a lot of steps. I'll try simplify it. I start with an image, either a rough sketch or a photograph. Like you'll find in a woodcut, I convert gradients to alternating light and dark areas. The bigger the circles, the less white canvas shows through, the darker the area overall… My initial paintings were basically just 8 layer woodcuts. Then I wanted to add more colour, so now there's an extra step – each dot is like a mini–woodcut, consisting of 5 layers or so. From a distance your eye puts these 5 colours together and you get a resulting colour – a merged colour. Yes, I could just paint one colour per dot and achieve a similar result, but part of my message for the work is in the close – up aesthetic. Stuff is interesting from close up. Our lives have a lot of texture/noise. Then we step back, and we see the influence of people and things in our lives – the things that shaped us. I'd like to try echoing that in my work if I can. So each dot is a different size (like the woodcut) and a different colour. Combining these two techniques creates the image.